Reasons why you should upgrade to Windows 11
Microsoft released Windows 11 earlier this month and since then most windows users are confused on whether they should upgrade or not to the latest version of Windows. So here are few reasons which will clear your doubts about Windows 11.
User interface
The user interface in Windows 11 is almost similar to that of Windows 10 but there are few minor touches that make it more appealing than ever like:
Window corners are now rounded instead of sharp in windows 10
New icons for apps and settings
New Settings app interface which makes it easier to use and easier to navigate through.
Start menu can be alined to center and has a new look to pinned applications and has a recommended section for recently opend files and apps as well .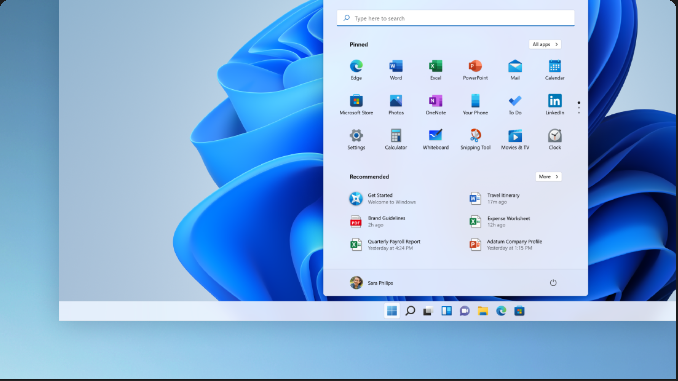 New snap layouts can be selected by hover window's maximize button or press Windows logo key + Z And can also change the position by pressing Windows logo key + Arrow keys.
There are 8 new themes to choose from in Windows 11 and they all behave differently for both light and dark mode.
Touch keyboard has 16 different themes to choose from insted of only 1 earlier.
when you click on Notifications are now Shown with the Calender when you click on dates in taskbar.
Access menu no longer takes ou to the settings menu to chage any settings just like it used to do in Windows 10.
Minimized Applictions are showed in taskber with a Small line under the logo and a larger line for the maximized Application.
Hover over the search icon in task bar shows recent search results.
Changes in Applications
Instead of ribbon in File Explorer, there are only icons that take less space and look clean and the options availabe are cut, copy, paste, rename, share and delete all the other options are hidden inside the 3 dots menu.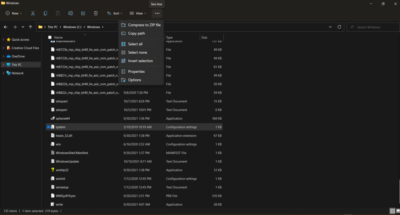 Paint app has also got a new interface that looks more modern.
Settings app has recived biggest update as the major settings alligned on the left whch makes it easier to navigate.
Internet Explorer has been replaced completely with Microsoft Edge. Read more about Edge here.
Skype has been also replaced with Teams.
Microsoft Store has a new look which has made it easier to accest App library and updates AWA app catagories. Microsoft has also said it will be introducing Android apps till the end of 2021.
Productivity
Windows 11 is offers a whole new experience for it's users and some of the features are:
Focus Assist – It helps users to control the notifications recived, whether to recive some or none or when to turn this feature automatically and which apps and types of notifications to be considered.
Shake to minimise – This feature helps user to minimise inactive windows by grabing and shaking the window. To turn on this feature, Go to System Settings > Multitasking and turn Title bar window shake ON.
Shortcut to minimise – We all know Windows 10 had this feature of Windows key + M to minimize all the windows and now in addition to this Windows key + D will minimize the active window as well as maximise again if you do it twise for you and same can be done by Windows key + down arrow +down arrow.
Privacy & Security
This time privacy & security is one of the major updates and this is one of the reason why you need to have secure boot feature to upgrade to Windows 11.
There are a number of control aspects to choose from for different file types, different websites, Apps, Search, IO devices access, location access, sensor access, and many more, you can control each and every permission for each and every Application and sometimes it becomes very strict like you will be able to access some websites with an warning on Chrome but the edge will not allow you to bypass the security. It's like if you have a windows 11 and use Edge for browsing then you don't need a third-party Antivirus Software.
Less Third-party Apps
Windows has always been open for third-party Applications and software but with each update they are trying to build a complete Microsoft only ecosystem and this time they played it well.
Microsoft Edge – The windows users were always fan of Chrome as how fast it loads or how minimalistic it is and easy to use but with Windows 11 Edge browser things has changed. Edge has more features now, it is based on chromium so is more light and best of all it uses less RAM unlike chrome and saves your PC from hitting up.
Microsoft Teams – Teams is a perfect rebel for Zoom and Skype or Google meet, it does all the task these three does like chat, video calling, group chat and video calling and has features for built in emojis as well. One doesn't needs to be install Teams separately as it comes built in with Windows 11.
Office – To use all the office apps for free one can visit Office.com and create from word document to Excel, Power point, Form, etc for absolutely free. Just like Google sheets and docs, Slides, etc.
Windows Defender – The defender is one of the best Antivirus till date and it has a really clean and easy to use interface. It also doesn't consumes CPU and RAM unlike the Third-party Antivirus in the background.
So these are some features those windows 11 owns and if you haven't got your version of Windows 11 then here is a Step by Step gide on how to get one.
FAQ's
What will happen to my Apps and Softwares after I upgrade to Windows 11?

Answer: Windows 11 update is just like updating your Android or iOS smartphone, none of your data will be deleted if you update through "Security & Updates" in Windows 10. However, if you upgrade using a boot device then windows will ask you "whether you want to keep your old data or you want a fresh Windows installation" as long as you select "keep my old data" your data is safe and everything will be as it was in windows 10 except it will be Windows 11.

Is Windows 11 free?

Answer: Yes, it is completely free for all windows 10 license holders. Windows 7 and 8/8.1 users will have to purchase it. Yes, you can use the cracked version but better you first upgrade your PC to Windows 10 and then upgrade to Windows 11 genuinely and without paying a penny.

Is it possible be to try a system with a dual boot already of Windows 10 and Linux to install Windows 11 also?

Answer: Yes, It is possible to Dual boot Windows 11 with any other OS only if you have a separate partition of storage for both the OS.

Is it good to move on Windows 11 beta version from licensed Windows 10?

Answer: Yes, If you love to experience new features before it gets public then you may opt for Windows 11 beta version. It is very stable in comparison to earlier Windows beta versions.

I am getting Windows 11 update so can it run smoothly on my PC?

Answer: Yes, Just like windows 10 Windows 11 is also a very stable and easy to use OS.

I have downgraded from Windows 11 to 10 is it possible to upgrade once again from 10 to 11?

Answer: Yes, there is no limit to upgrading and downgrading from one windows version to another.

Will installing Windows 11 decrease the performance of my PC?

Answer: No, Windows 11 is specially made to improve performance and productivity instead.

How much mobile data is needed to install Windows 11? 

Answer: It will require about 6 GB to download and install Windows 11. If you have daily data uses limitations then you should try installing windows 11 via iso by following these steps.

What would happen if the system went to sleep during the installation of Windows 11?

Answer: Generally this doesn't happen but if it does for some reason then it will resume from where it stopped after restarting.